The sunrise isn't until 8:45am. Which is really weird for me. Living in Costa Rica, I'm used to the sun coming out at 5am. We have been leaving, or trying to leave, at 8am every day. Today it was 8:07 or so. It was dark. Bill finally got his headlamp out when we hit the forest path.
Most of the day was uphill. A gradual uphill, but uphill nonetheless. I started out a bit chilly, but soon warmed up. It's a constant battle with layers. I start off with a wool long sleeve base layer, a micro fleece top, a vest, and my nano-puff jacket, with gloves and my buff over my ears. Generally, half way up the hill I'll take off the vest. Then if the sun comes out the buff comes off and I take the heavier gloves off and put the cloth gloves on. My hands are always cold. Then its nano-puff off and vest on. Today, we stopped at least 6 times to deal with layering options. Not just me, either. Bill and Bruce were having the same issue today.
The landscape is not really much different than we have been seeing the last several days. Although we have had some difficulty in some spots dealing with directions. It happened in a couple of places. Two camino markers pointing opposite directions. We figured out that we follow the arrow with the kilometers listed.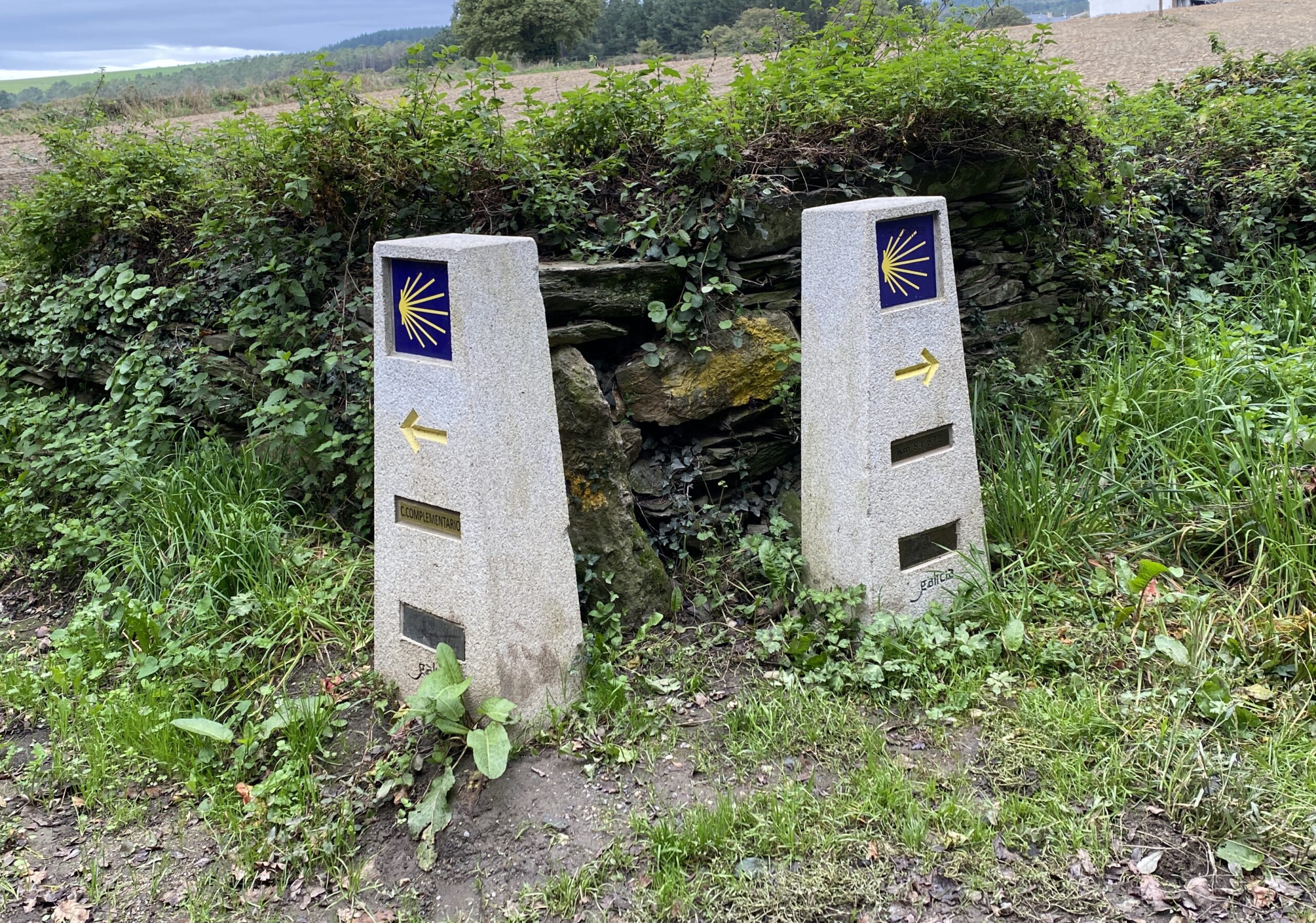 We are trying to figure out what a certain structure is though. We see it in almost every yard. Sometimes it's wooden slats, sometimes it's bricks with holes in it – which made me thing it was a bee-hive of some type. Bill thinks it's for drying something. Any guesses?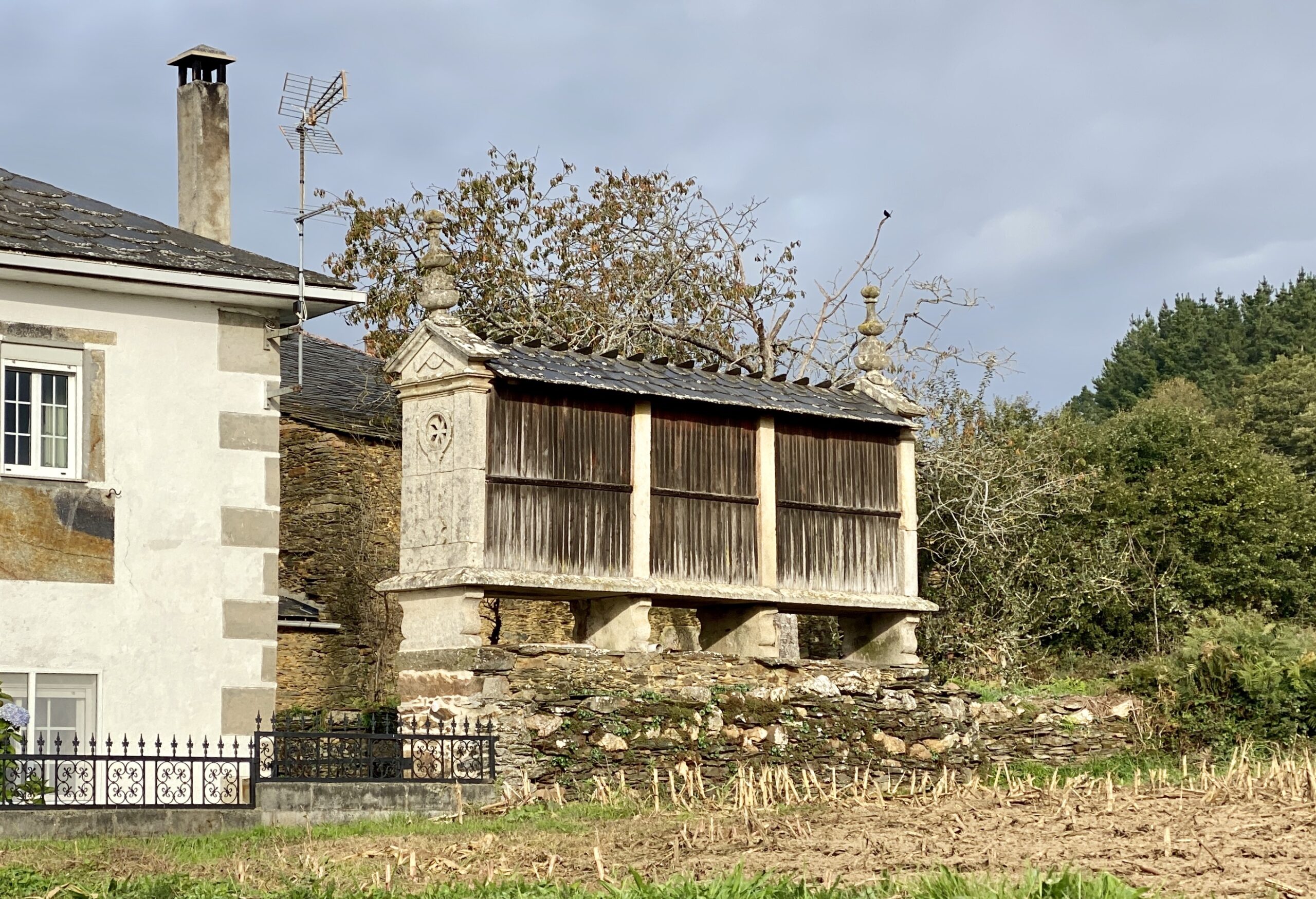 We saw a LOT of pilgrims today. Sarria is the 100km mark, and it's the minimum you can walk to get the certificate for completing the camino. I'd say we saw at least 25 pilgrims. Since we all start out around the same time, we all end up stopping at the same places. We were NOT happy with the first place we came too about 4 miles from Portomarín. Every place we've ever been to has a bathroom, or several, for the pilgrims to use…except this one. This place had a big sign that said the bathroom was for albergue guests only. I asked if he had a bathroom we could use, "Yes, you order and I'll tell you where it is." We ordered 3 coffees, and he gave me a key…..to an outhouse. Really, dude? While it was a fairly nice outhouse, it was still an outhouse. I'd tell other pilgrims to skip Albergue Ortiz. There are MUCH nicer places up the road.
Not going to make a video as I don't have that many photos today. Other things were occupying my thoughts.
Please follow and like us: