Hi! I'm Allison. Thanks for stopping by.
My Dad was a retired Air Force fighter pilot, and he's traveled all around the world. After his retirement, he took on a nomadic lifestyle, living in an RV for a remarkable 30 years, following wherever the wind blew him. As a kid, I'd eagerly await his postcards from exotic locations, always excited to hear about his latest adventure.
Our summers were filled with road trips, from witnessing awe-inspiring shuttle launches to exploring the grandeur of the largest dam in the US. We even braved the thrilling rapids of the Colorado River when my dad was already 80 years young! Our journeys would often lead us to visit cousins and stumble upon some truly unconventional sights. Admittedly, I'd often roll my eyes at first, but those detours never failed to surprise and captivate me.
Now, fueled by my love for unique experiences, I try to travel as much as possible. I relish the opportunity to explore places off the beaten path, far away from the hustle and bustle of cities. It's these remote and sometimes challenging destinations that truly enthrall me. During my adventures, I usually keep my friends and family updated through texts, although I do occasionally send them a postcard or two whenever I stumble upon a gem. They've been encouraging me to start a travel blog, but I believe this website will be the perfect platform to share my whereabouts and extraordinary experiences.
Thanks for joining me!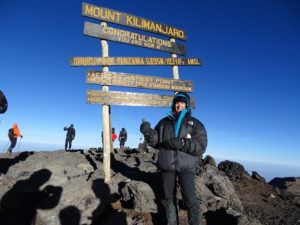 SaveSave
SaveSave
SaveSave