Hi! I'm Allison. Thanks for stopping by.
My father was a fighter pilot in the Air Force.  He's been all over the world.  When he retired he like to meanderer.  He lived in an RV for 30 years going where the wind blew.  As a kid, we'd get postcards from him telling us all about his latest destination.
I'd spend my summers with my dad. And we would go on road trips.  We watched the shuttle launch, we went to the largest dam in the US, we rafted down the Colorado River (when he was 80), we'd go visit cousins.  And we saw some really random stuff.  Generally with an eye-roll from me, but they always turned out to be interesting.
So, now I travel whenever I can.   I love seeing the places not everyone gets to see.  I like to visit remote places.  Out of the city.  Places that take some effort to get to.
During these trips, I generally send texts to my family and friends, instead of postcards.  Oh, they still receive a postcard or two when I can find them.   But, they urged me to start a travel blog.  I think this website may be a better way to show where I am, and what I am experiencing.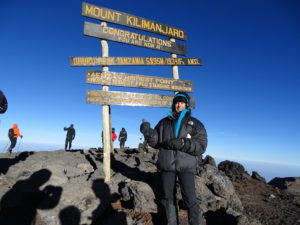 SaveSave
SaveSave
SaveSave